Link to the full article from Kansas City Business Journal
By Leslie Collins, Staff Writer, Kansas City Business Journal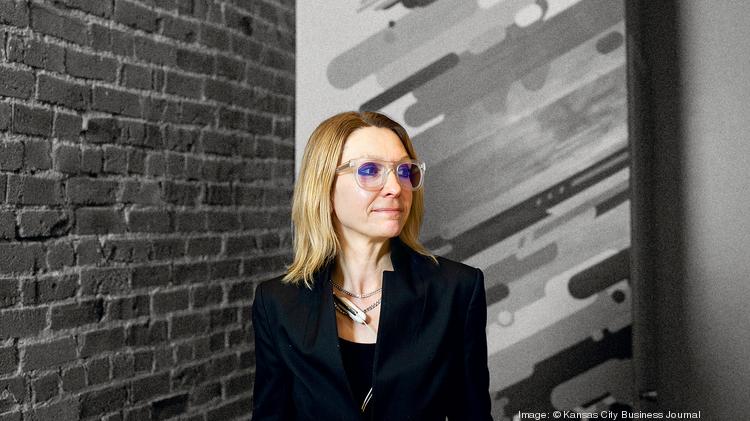 Heidi Lehmann has built companies in New York, Silicon Valley and near Boston. Now, the serial entrepreneur is building Kenzen in Kansas City.
"There's a lot of intellectual capital here around industrial technology that you're going to be hard-pressed to find in other places," Lehmann said. "It just helps you gain depth in what you're doing. … Because then there's more of a roadmap, and you see which way you need to build and which route is the right way to proceed."
Lehmann, co-founder and chief commercialization officer, wants to make Kenzen the premier physiological monitoring platform to protect workers from such safety threats as heat-related injuries and overexertion. Kenzen's service includes a device workers wear to monitor physiological changes. It's waterproof and ruggedized, and its design ensures safe operation in hazardous areas.
It's all part of the industrial Internet of Things.
"It's an absolutely enormous space, and I think, more and more, there's this realization that there's been a lot done to protect machines but not as much to protect workers."
Lehmann chose Kansas City as the main headquarters for several reasons: affordability; a talent base being cultivated by companies like Garmin Ltd. and Cerner Corp.; and access to investors, domain expertise and potential customers.
The area also offers companies in adjacent markets, such as SafetyCulture, which helps customers monitor and audit measures to increase workplace safety. The two have compared notes, such as trends they're seeing. A rising tide lifts all boats, Lehmann said.
More than just housing innovative companies, Kansas City backs them. To date, Kenzen has raised about $10 million, with its biggest concentration of investors in Kansas City. Two early investors, Women's Capital Connection and Mid-America Angels, spurred additional links to area investors.
KCRise Fund, a locally focused venture capital fund, introduced Kenzen to prospective customers, including two that are in serious discussions. The startup's local office is inside the headquarters of VC fund Royal Street Ventures. Lehmann can easily walk across the hall for advice.
Another local investor is Examinetics Inc., an occupational health screening and testing company. Examinetics promotes Kenzen's offering to its base of 3,000-plus clients in more than 15,000 locations. Kenzen gains access to an extensive network of customer relationships and accelerates its ability to scale.
As Kenzen enters its Series A funding round, Lehmann knows the company can count on area investors to make warm introductions.
"We have investors and partners that we couldn't have accessed in other places. I can't think of a better place to be based."
Kenzen
What it does: Developed predictive physiological monitoring software and a wearable device designed to keep workforces safe from heat, fatigue and overexertion
Employees: 12
Founded: 2014
Locations: Dual headquarters in Kansas City and New York City
The outlook: Kenzen sits in the Internet of Things category, which is expected to grow from $726 billion in 2019 to $1.1 trillion by 2023. Kenzen has customers worldwide and expects its Examinetics partnership will help it reach the "next phase of growth."